Angela Mazimba
Interim Secretary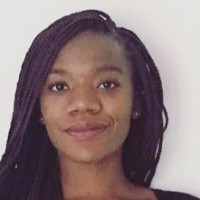 Angela Mazimba is an international development professional with varied experience in global health, international policy and economic research/analysis. She holds a master's degree in International Development and International Economics from the Johns Hopkins School of Advanced International Studies.
Angela is currently a consultant with the World Bank's Health, Nutrition and Population Global Practice and also consults across DevAfrique and DevGlobal's project portfolio. She was previously an Analyst with the Economist Intelligence Unit's Health Policy and Clinical Evidence Division, where she worked within a number of therapeutic areas on global health policy. She has past consultation experience with several multilateral organizations, including the Pan-American Health Organization (PAHO), the Pan Caribbean Partnership against HIV/AIDS (PANCAP), and the Deutsche Gesellschaft für Internationale Zusammenarbeit (GIZ), where she worked on a range of projects targeting emerging country strategies for enhanced health outcomes.
Angela speaks English and Bemba fluently, and possesses a professional working command of French.