Sudan Conflict: No Peace in Sight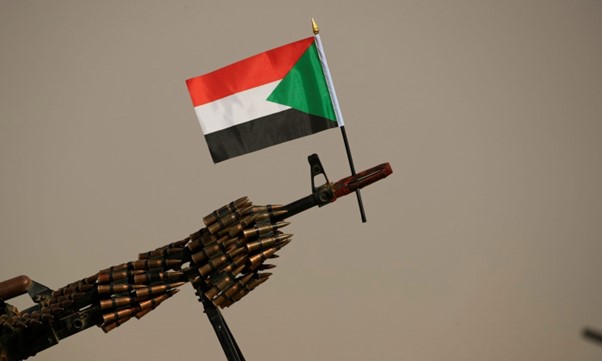 By Malcolm Durosaye
In the past four months, the Sudanese army and the paramilitary Rapid Support Forces (RSF) have engaged in intense fighting, leading to severe destruction in conflict hotspots like Darfur and the capital city of Khartoum. The conflict has escalated and triggered ethnically motivated attacks in other populated areas, including South and West Kordofan. The heavy fighting has restricted the delivery of essential life-saving services for those in urgent need, resulting in a severe humanitarian crisis. The conflict, coupled with the accompanying challenges of hunger, disease, and displacement, now poses a significant threat to the entire country.
Below is the current situation in the country since fighting broke out between the rival forces in mid-April:
Nearly 5,000 people have been killed
Over 3.6 million people (719,521 Households) have been displaced across the country and about 1 million residents have fled to neighboring countries
About 11 million people need healthcare including about 4 million children and pregnant or breastfeeding women are acutely malnourished
Increased sexual violence and abuse with reports of about 4.2 million women and girls affected by the conflict.
More than 9.4 million children currently lack access to safe drinking water in Sudan and 3.4 million children under 5 are at high risk of diarrheal diseases and cholera.
What has been done to resolve the conflict?
Saudi Arabia and the U.S. initiated the Jeddah peace talks, aimed at protecting the civilians in Sudan. However, this agreement was once suspended by all parties involved due to violations committed by the warring factions. The Sudanese authorities have also consistently rejected proposals for ceasefires and troop deployments put forth by regional blocs and other African countries, which were intended to protect the civilian population and guarantee humanitarian access.
With no peace in sight, both Sudanese Armed Forces (SAF) and the Rapid Support Forces (RSF) have reportedly initiated recruitment campaigns targeting civilians to extend period of fighting. The situation is dire, with over 24.7 million people, approximately half of Sudan's population, in need of urgent humanitarian aid and protection. The conflict has already depleted food supplies, leaving people without access to nourishment.
If the fighting continues, the consequences will worsen, resulting in devastating outcomes. This includes the potential death of many civilians, especially hundreds of thousands of children who are currently suffering from severe malnutrition. Moreover, it could leave the country in a destabilized state that may be challenging to recover from and could also burden neighboring countries. Therefore, it is crucial for the regional community to intervene by employing a united diplomatic approach to resolve the conflict.